How Do I Track My Alabama Tax Refund?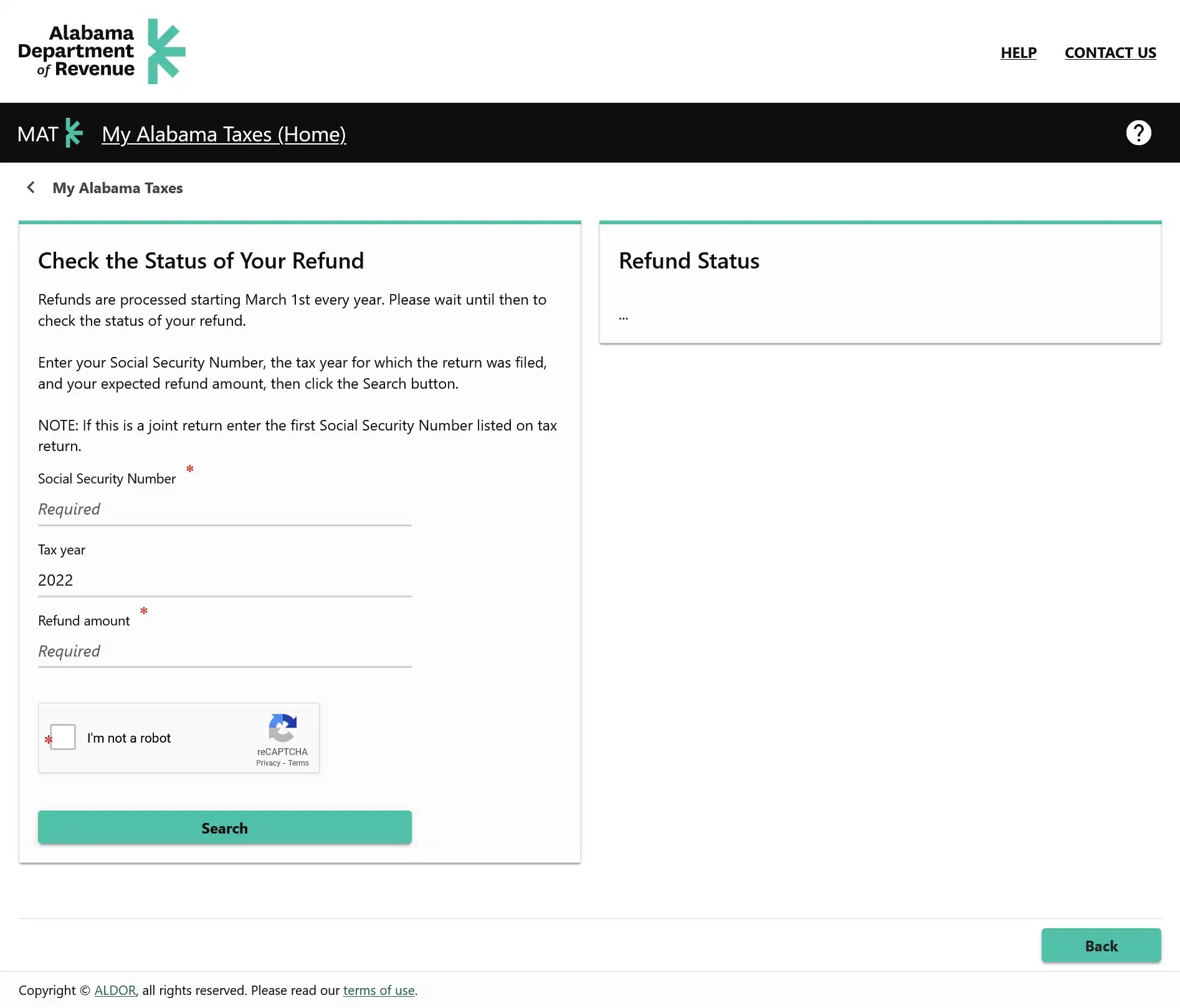 On this page, you will need to provide:
Your social security number,
The tax year for which you filed your return, and
Your expected refund amount.
Check the box that says, "I'm not a robot", then click the "Search" button for your refund status.
Note: If you filed a joint return, you will need to enter the first Social Security Number listed.
The Alabama Department of Revenue (ALDOR) begins processing refunds on March 1st every year. So, you will need to wait until then to check the status of your refund.
Refund FAQs:
How long does it take to process an Alabama state tax refund?
First-time filers – 10-12 weeks
E-filers – 8-10 weeks
Paper filers – 8-12 weeks
Why is my Alabama state refund taking so long?
If you haven't received your refund within 8-10 weeks of filing, it's possible that your return is being reviewed. In this case, you will be sent a letter asking for more information or verification of your return or identification.
What do I do if my refund is taken by another state agency?

If your refund was seized by another government agency, you will need to contact them directly for more information. Agency contact numbers are listed below:
Food Stamps – DHR – 334-242-1900
Child Support – DHR – 334-242-9300
Medicaid – AMA – 1-800-362-1504
Unemployment – Labor Dept. – 334-956-4000
Court Systems – 335-954-5005
County – 334-323-1520
Municipality – 334-386-8153