How Do I Track My Arizona State Tax Refund?
You can check the status of your Arizona state refund by visiting Where's My Refund? on AZTaxes.gov.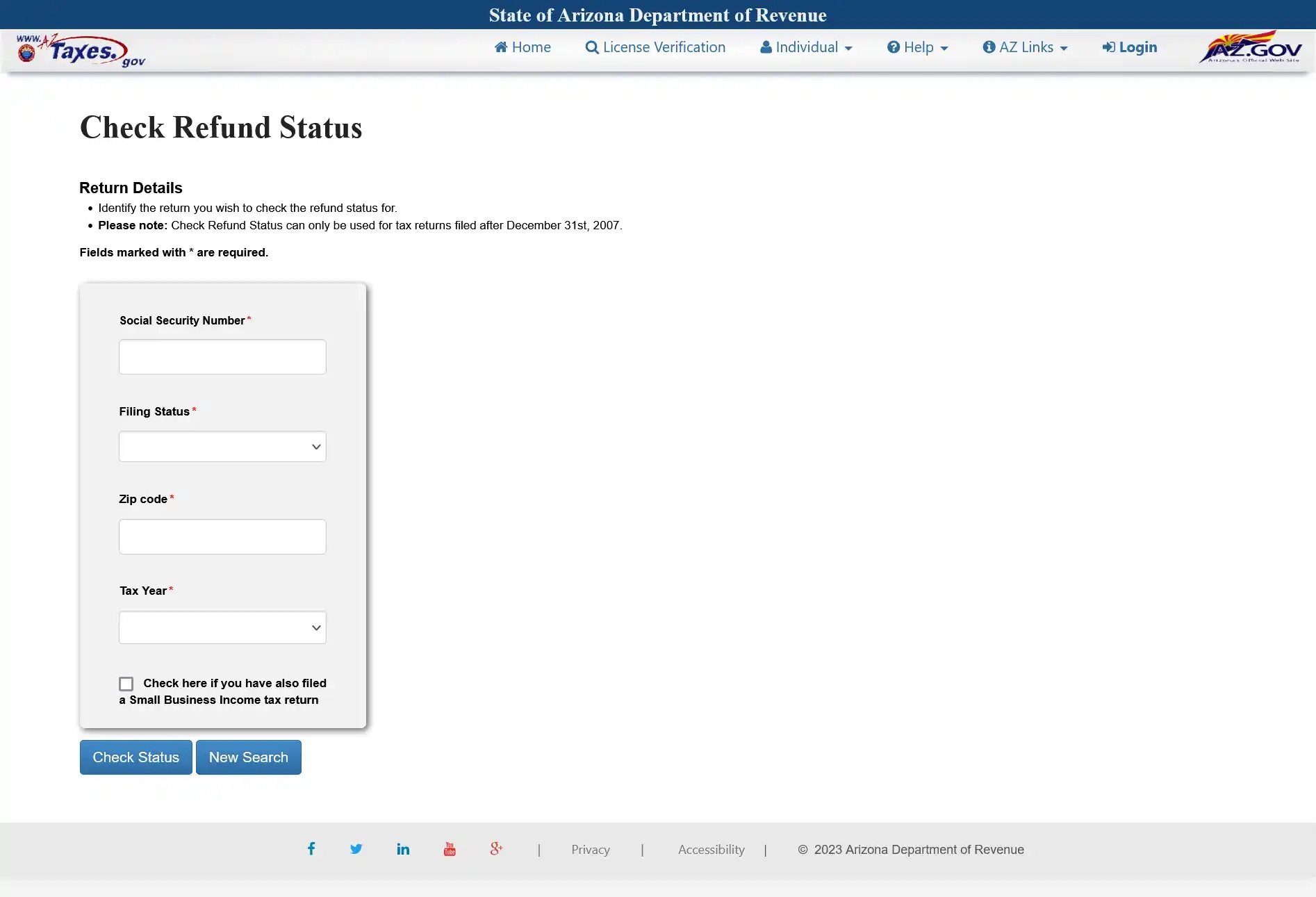 On this page, you will need to:
Type in your Social Security Number.
Choose your filing status.
Enter your zip code.
Choose the tax year.
Then, click the "Check Status" button to get the latest information about your refund.
Refund FAQs:
When can I expect my Arizona tax refund?
The Arizona Department of Revenue (ADOR) issues most refunds in less than 8 weeks.
Why is my Arizona tax refund taking so long?
Your tax return may experience extended processing times if:
There are calculation errors.
It needs further review.
It is affected by identity theft or fraud.
There is a high volume of returns.
ADOR will notify you by mail if any additional information is needed to process your return.
The Where's My Refund? tool is showing my tax return as "received". What does this mean?
If your tax return status is "received", the ADOR has received your return and is processing it.
Why does Where's My Refund? show my refund was direct-deposited if I didn't receive it?
Bank processing times vary between institutions. Wait a few days and then reach out to your bank directly if you don't receive it.
Why is my refund amount different from when I filed?

If your tax refund was less than what you expected, a portion or the entire amount may have been used to settle any outstanding debts you owe to the IRS, courts, state agencies, or local government. You will receive an ADOR Offset letter listing the agency to contact if you have any questions about the claim.
ADOR also may have made changes to your return which resulted in a different refund amount. If so, they will send you a notice explaining the changes.